Posted in
Baking
and tagged with
Cake
on 01/07/2010 10:00 am by Chrissy
Growing up my mom always made our birthday cakes and decorated them herself, well most of the time.  I can still smell the sweetness of buttercream frosting.  Mom would also do cakes for friend's special occasions and get paid for it.  I was always so impressed that she could manage to make such beautiful creations in a house with 5 kids.
Here are a few cakes from my childhood: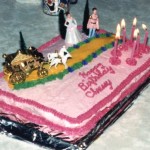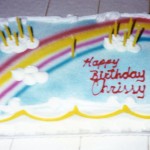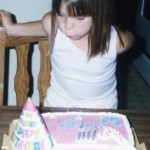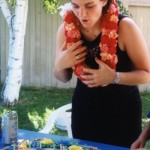 The biggest challenge was when she made a wedding cake for my grandparents' 50th anniversary…and I got to help.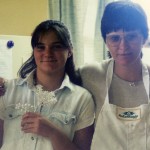 With Mom as my inspiration, I decided to sign up for a cake decorating class so I am prepared for many children's birthdays in the future.  It starts next week and I am so excited.
If you are new to crafting, you may want to visit the Newbies Page. Thanks for visiting!